Hey Exanimates,
We're currently trying to complete the new arena systems and UI features, as well as of course the remaining major procedural weapon types.
A big part of the arena overhaul is improving and simplifying how you manage your items and loadouts, we're redesigning how these systems work and the user interfaces, developing supporting features as we go.
An important core change here is the arsenal, we want to provide much more room for those growing item collections, persistent placement of items so you can arrange them neatly and to have more intuitive and simpler interactions in terms of moving items between loadouts, the environment, trade, etc.
There's a new dedicated arsenal screen that looks like this: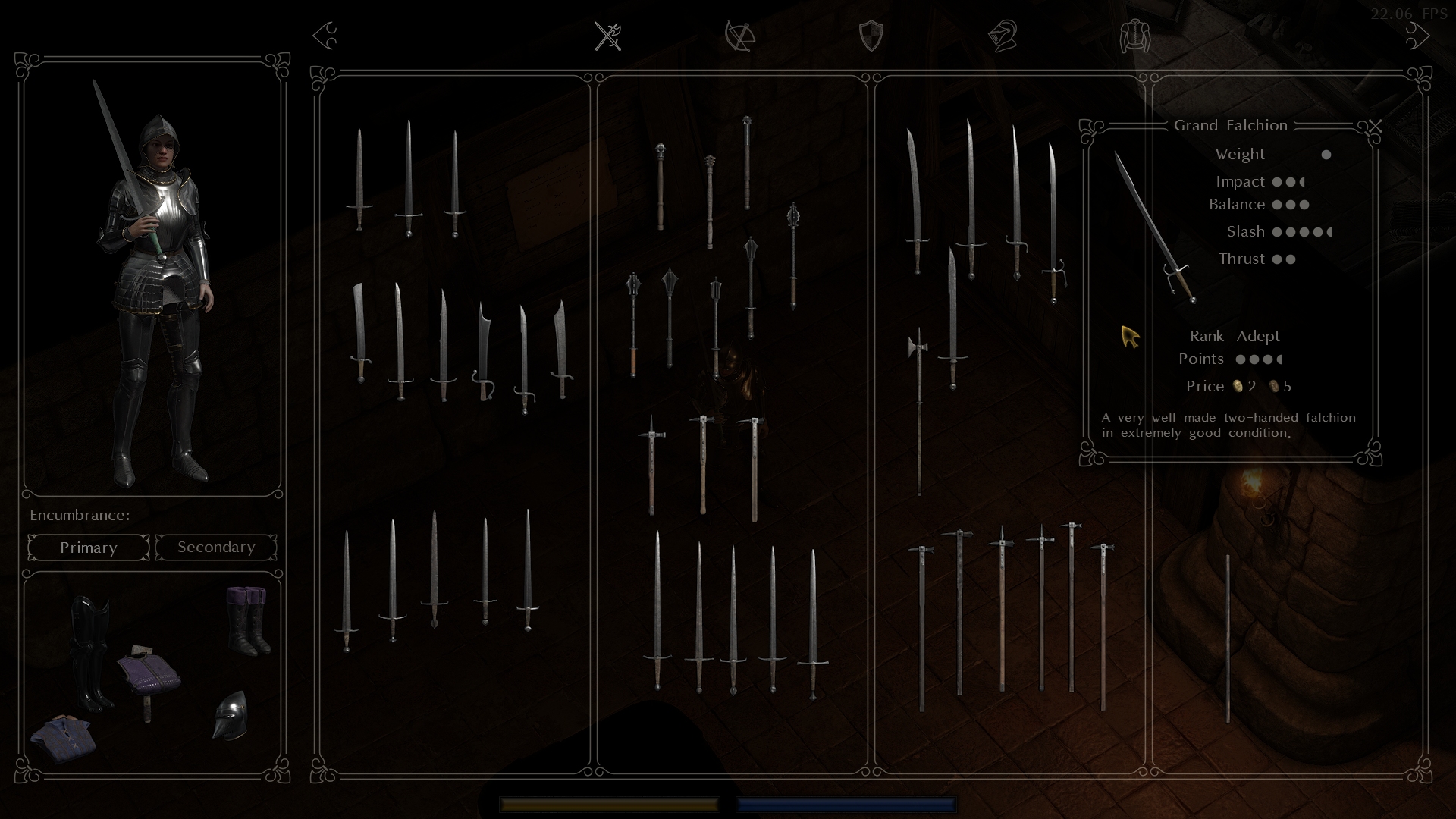 This essentially turns your arsenal into a giant container split into 5 categories and 5 tabs. In this screen you can view all 5 tabs at once to arrange your items, or your inventory and as many tabs as will fit to take items to place in the environment, dress up your manager etc. These tasks are much simpler, and we can streamline other interfaces by allowing them here.
The next main feature to complete is the new match board, which is split into 3 categories: standard matches that you can configure and run when you like, daily specials and the weekly tournament.
We've got another batch of procedural weapons on the way, so we might update the beta branch again soon with these and the new arsenal system.
Have a great week!
-the BM team