Hey Exanimates,
Work continues on the new arena systems and UIs, procedural weapons and other new arena content. We're just about done now with the management side of the arena overhaul, with lots of progress with the new user interface in general. From here we'll be focusing on the match system changes and content additions.
The new management and loadout screen is one of the more important and requested changes. This was cumbersome and confusing, and while the fairly complex loadout system is a requirement, we think we've done a lot to make it nicer and less confusing to use. We might still make some changes, but this is what the new screen looks like so far.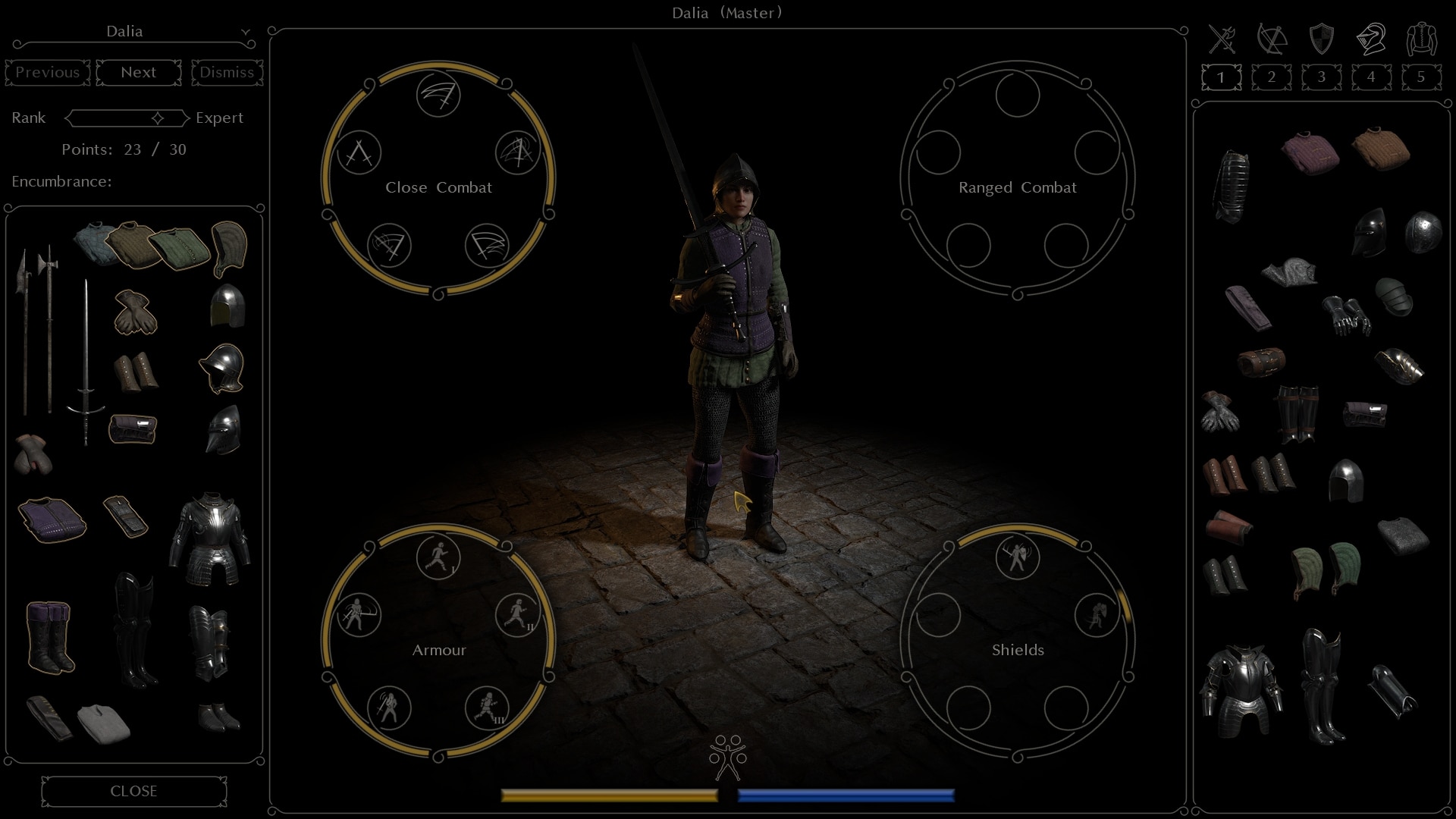 With inventory functions moved to the new arsenal UI, you no longer have the confusing "dual inventories" but just a single view of all items used by the character. All item placement is persistent, and items used in the current rank loadout are highlighted.
The arsenal now has your 5 tabs, with again persistent item positions. Here items used in character loadouts will not be removed from the arsenal, but again highlighted so you know they are in use, so you don't have to move items in and out to move them between characters.
The skill UI here can be toggled, but you can get a complete overview of a character in just one screen.
We'll likely do another beta update soon with new UIs, management features and more procedural weapons. At this point though we should be getting close to the full arena update that includes the other new content too.
Have a great week!
-the BM team