Hey Exanimates,
We are currently working on various things at once, bringing the revamped arena mode towards completion, but also adding less critical features that we know people are looking forward to.
One thing we've been doing is implementing the multiple grip system. This allows certain weapons to be wielded in different ways, such as a longsword in one or two hands or flipping a war hammer to strike with the spike rather than a head. The solution we settled on is giving weapons a potential alternate grip and a flip, as separate functions and inputs. This means you might have two grips for a poleaxe, and be able to flip it for either grip, for a total of 4 configurations. The grip changes happen instanenously, so you can combo attacks from different grips without a delay.
We have the grip changes working, and we're figuring out the details like how this interacts with off-hand items, how the properties of weapons change, during which action states grip changes should occur etc.
We've also been working on the changes to the match system and various related mechanics and systems that concern NPCs, their loadouts, progression paths and trade. The new itemisation procedural features allow for much more varied and descriptive outfits even within the same rank, and we're moving towards making arena NPCs persistent, with their own careers, advancement, buying and selling items etc. This should make things more interesting and immersive, and also move everything in a direction that is more in line with eventual multiplayer features. This sort of gear acquisition and management AI is also important for general character behaviour within the world.
Procedural weapons are of course still being made, we're currently focusing on everything axes, but putting various other weapons together along the way as the shared component system is paying off. Here's some examples of new weapons: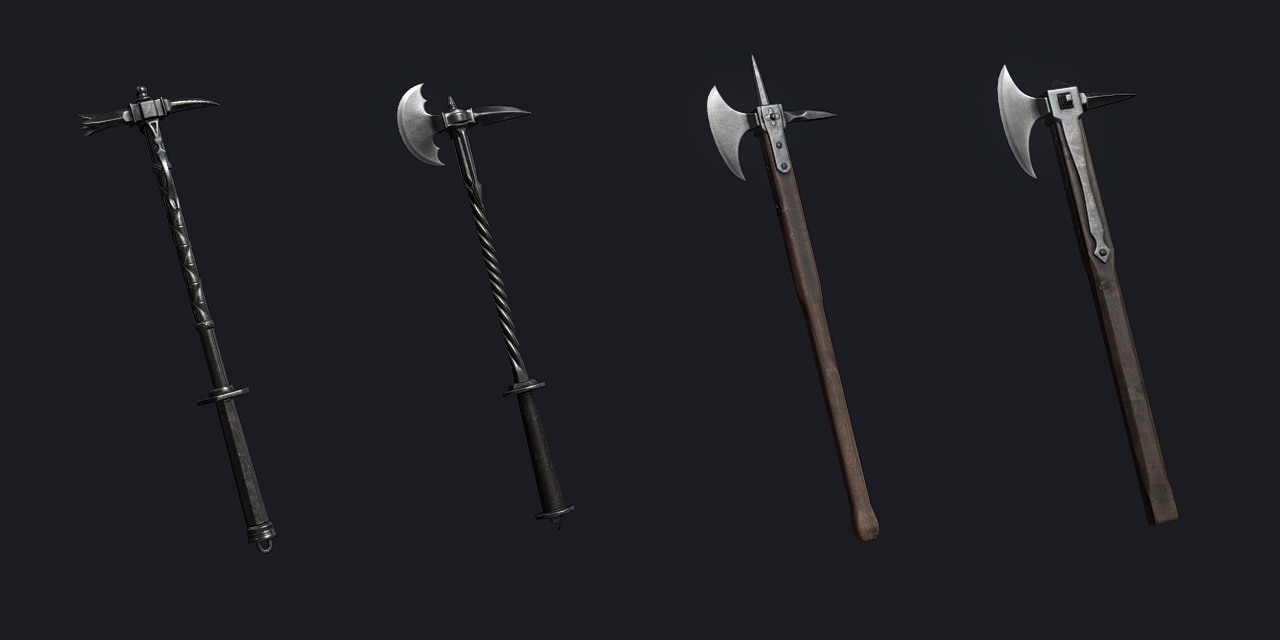 Have a great week!
-the BM team