Hey Exanimates,
So the beta has been up for a week and we've been fixing various issues, looking at feedback, watching live streams and generally seeing how it's all come together and making adjustments and tweaks. We released a couple of hotfixes, and we have a few more tricky issues fixed now and ready, but we also want to include more content that was omitted from the first release. Altogether it's been a surprisingly smooth release, especially considering the scale of the changes.
While we were getting sewers ready we thought, some fog here would look really nice. When Madoc was designing the GI system he took a certain approach because it would allow us to eventually add volumetric lighting. This would be fairly complex to add and cost some performance, but a little more thinking outside the box now and he realised it could be done quite cheaply. We immediately tried it out, got some pretty impressive looking results and decided it had to be done. We thought this would only take a couple more days, but turns out a lot of our target GPUs don't support the approach we thought to use.
Madoc did come up with a workaround that will work on anything, but this is a bit more complex to implement, and there are some other yet unresolved issues. We hoped to have this in with the first release of the updated sewers, but it may have to come a bit later.
Here's a couple of screenshots of the volumetric lighting in action. The effect here is mostly exaggerated so you can see it more clearly, don't worry, we're not going to cover the game in impenetrable fog.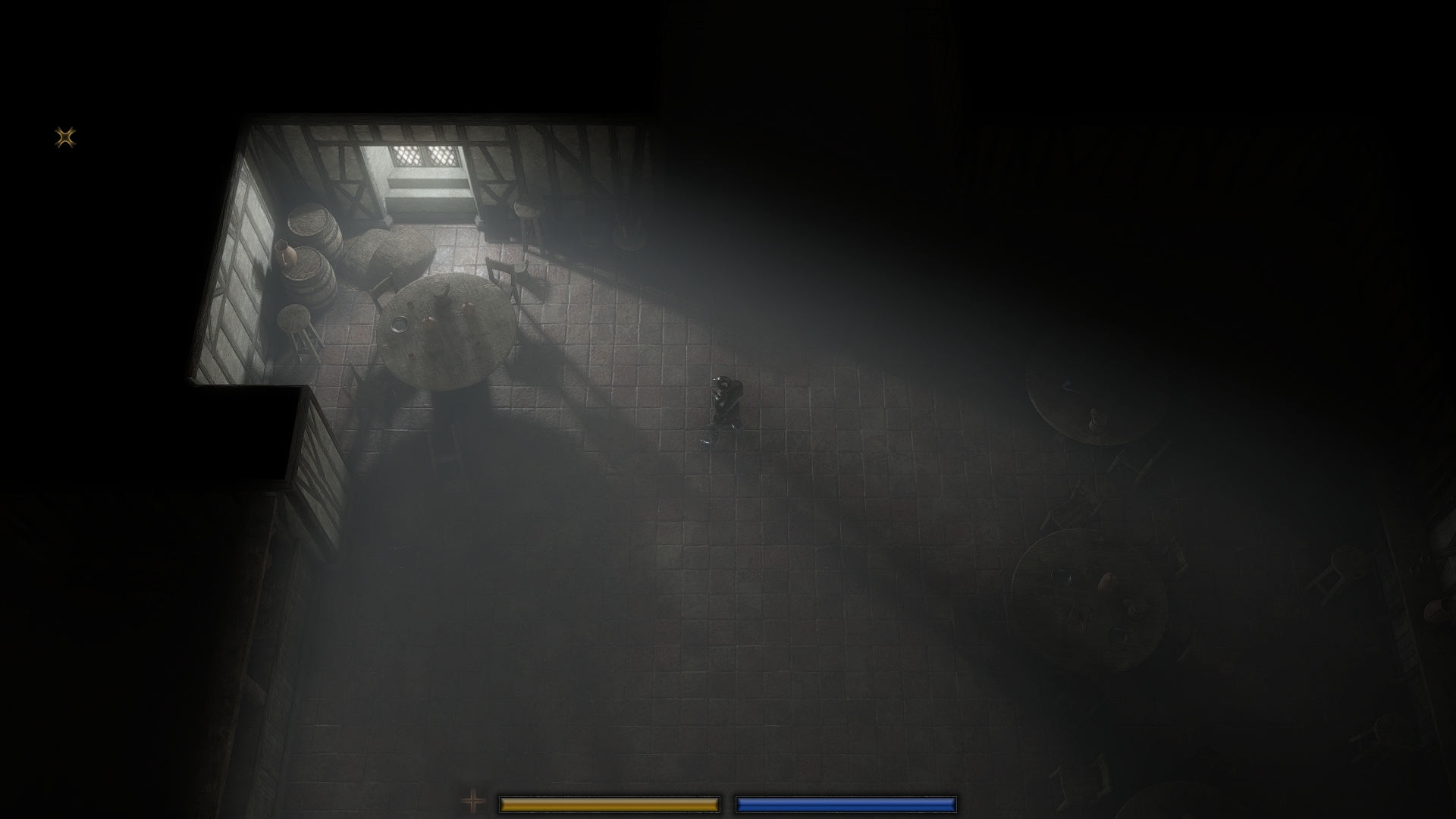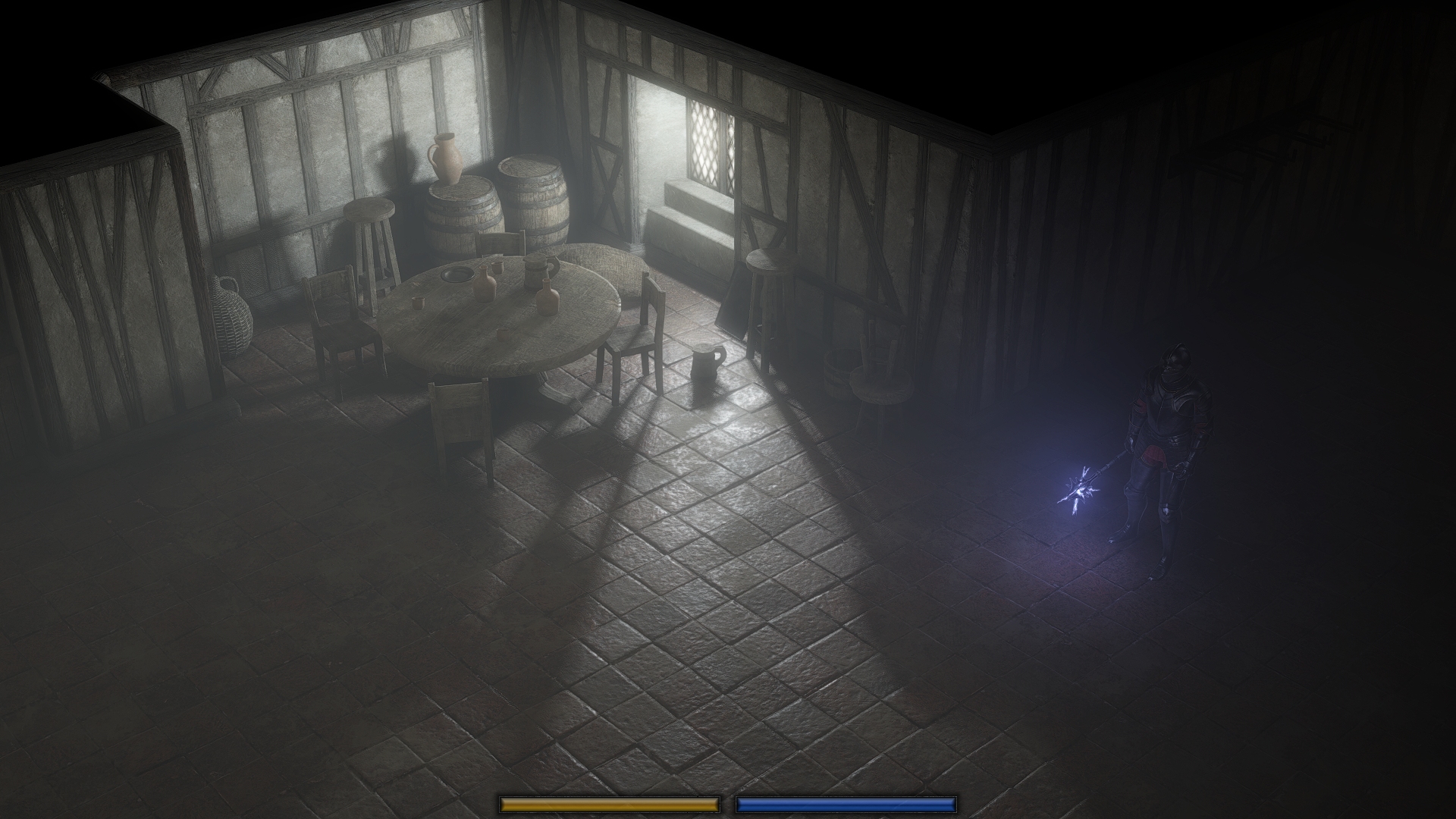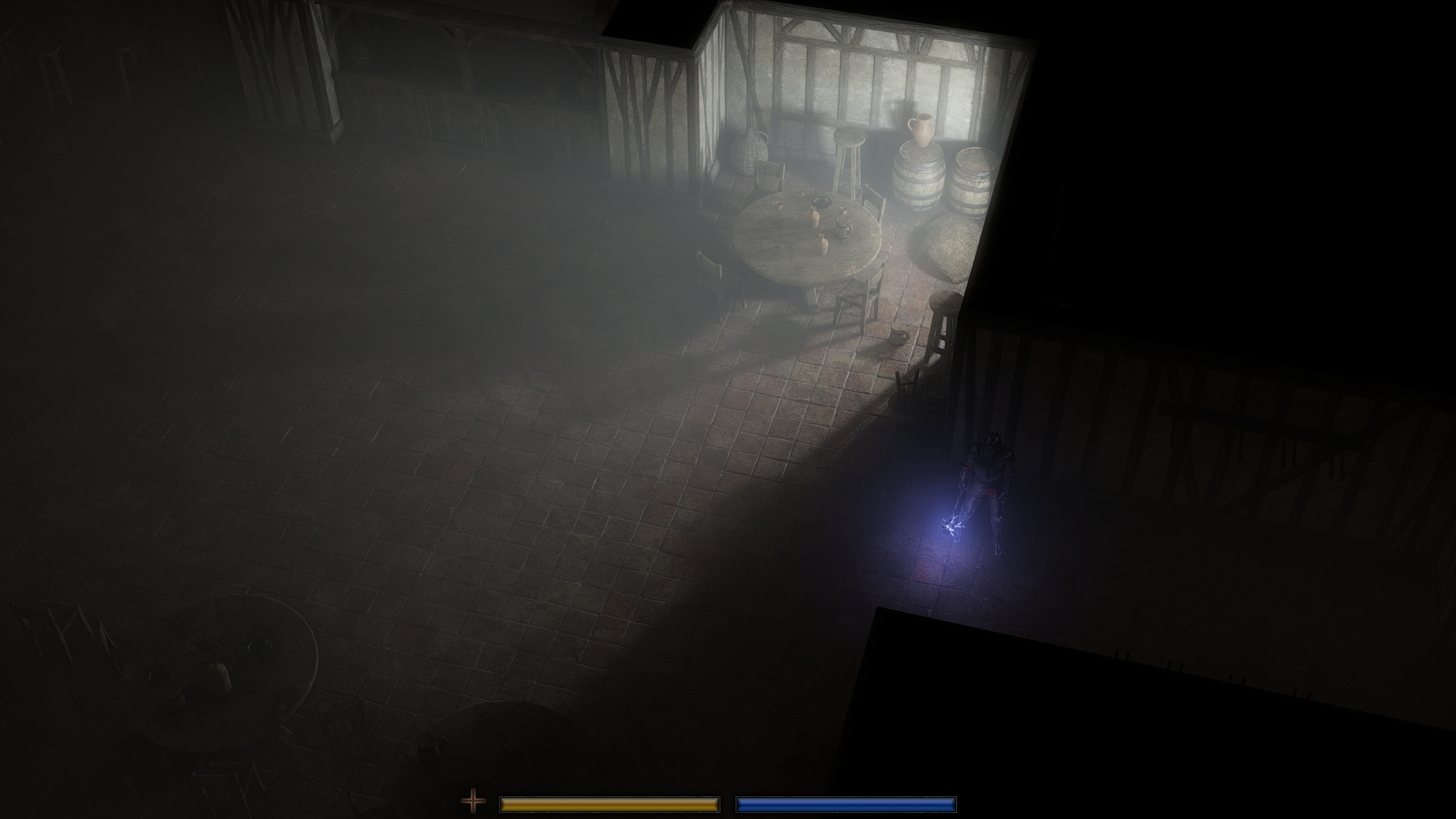 This isn't really a pointlessly fancy effect. With the game's view, If we want any kind of fog in dark environments then it needs volumetric lighting, you can't just have glowing fog in the darkness. It certainly adds a lot to the game's creepy atmosphere so we're eager to see it added.
Fog or no fog, we'll have another patch ready very soon with various improvements and at least the sewers. We are also looking to add some features and new items in the coming days.
Have a great week!
-the BM team
Last edited: