Hey Exanimates,
Kieran is still hard at work making procedural weapons, this week we've got some one handed swords to show you. In typical Bare Mettle fashion we ended up going a bit further with the system again. When trying to decide on all the blade types we wanted to include, we realised it would be far easier if we could do fullers separately, so we ended up developing the system further so that fullers are combined with blades procedurally. Now we have a much more manageable number of core blade types, with different optional fullers being added and even having their own deformations. This is a feature we can use for many other things too, like etchings / engravings, inlays in different materials and even maker's marks.
We still need to add a bunch of proper grip materials, but something else we did this week is greatly simplify how procedural materials are created and managed, so adding more materials is now very easy.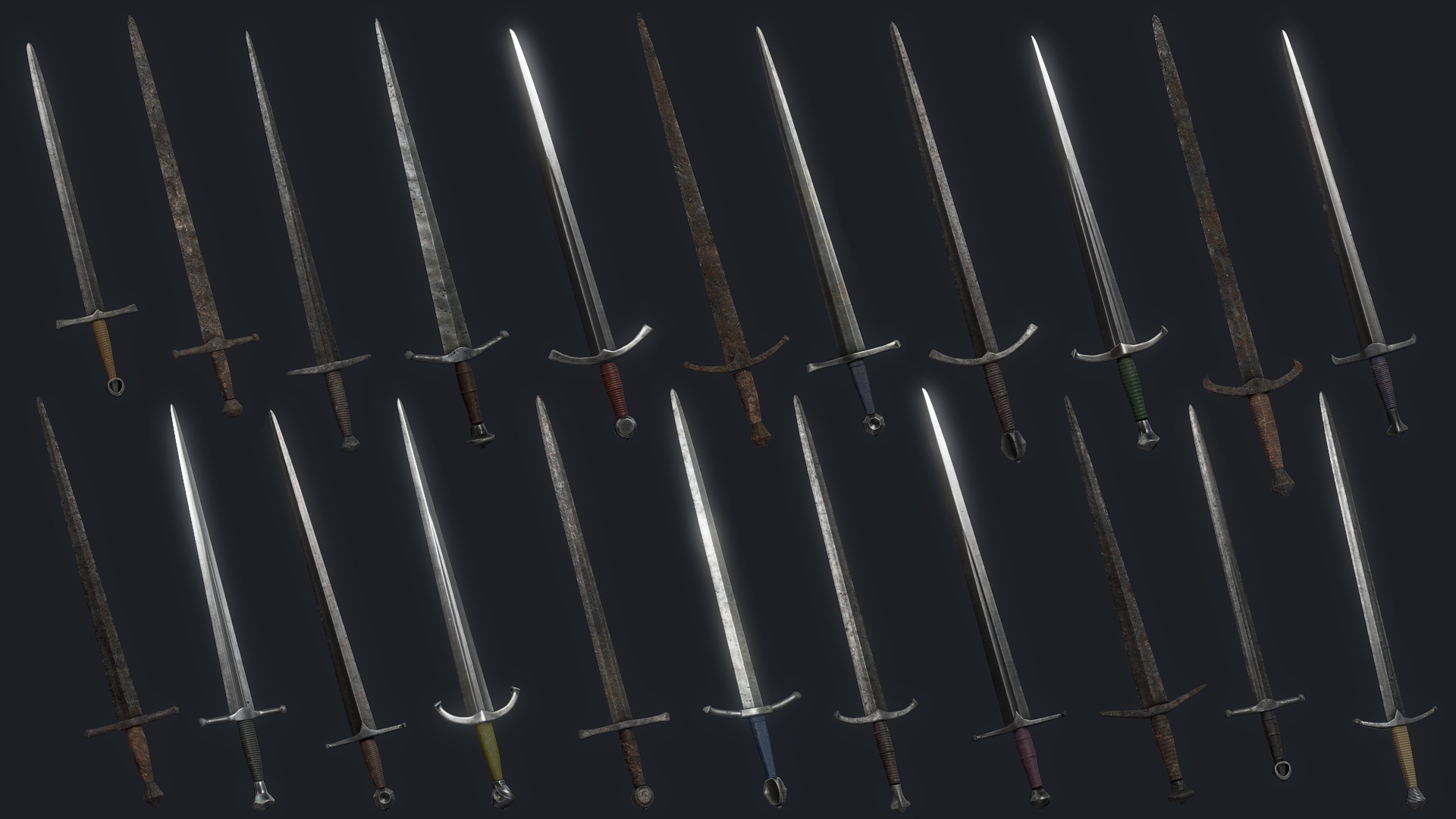 Besides the ongoing effort to make all our weapons procedural, we're still working to properly integrate the new GI system to support very large environments and making good progress. Work is also continuing on roles and other new content. We should be close to beta testing all the rendering and graphics updates, but we haven't quite settled on what our final public release should include. There's a lot things we've been working on that are very nearly complete, we generally like to release big important updates that make it seem worth experiencing the game all over again, but as the coming update is mostly arena focused we might make an exception and release things a bit differently.
-the BM team