I finally played the 4th level today and oh my god ... the atmosphere is ingenious ... It's sooo creepy ... Especially when you meet the troll-demon-something ...
So I ran into the troll and finally died the first time after a Checkpoint ... Glad to find out that you keep all your stuff as soon as you checked in ... really glad because I had 3 healing jars ... not that I need them with getting non-lethal damage all the time ...
And well after that I went in again ... And at one point I heard him fighting against a skeletton through a wall but couldn't (and didn't want to) find out where he is ... After the noise stopped I continued exploring ... No troll anywhere ... It was creepy in its own way when you expect the fellar to appear any moment ... Especially with the creepy music in the 4th level ... ... ...
But he wasn't there ... And I was even prepared and had mapped out the way to lure him into the trapdoor ... But still ... no troll ... then I finally found him ...
Stucked in a toilet ... ... ...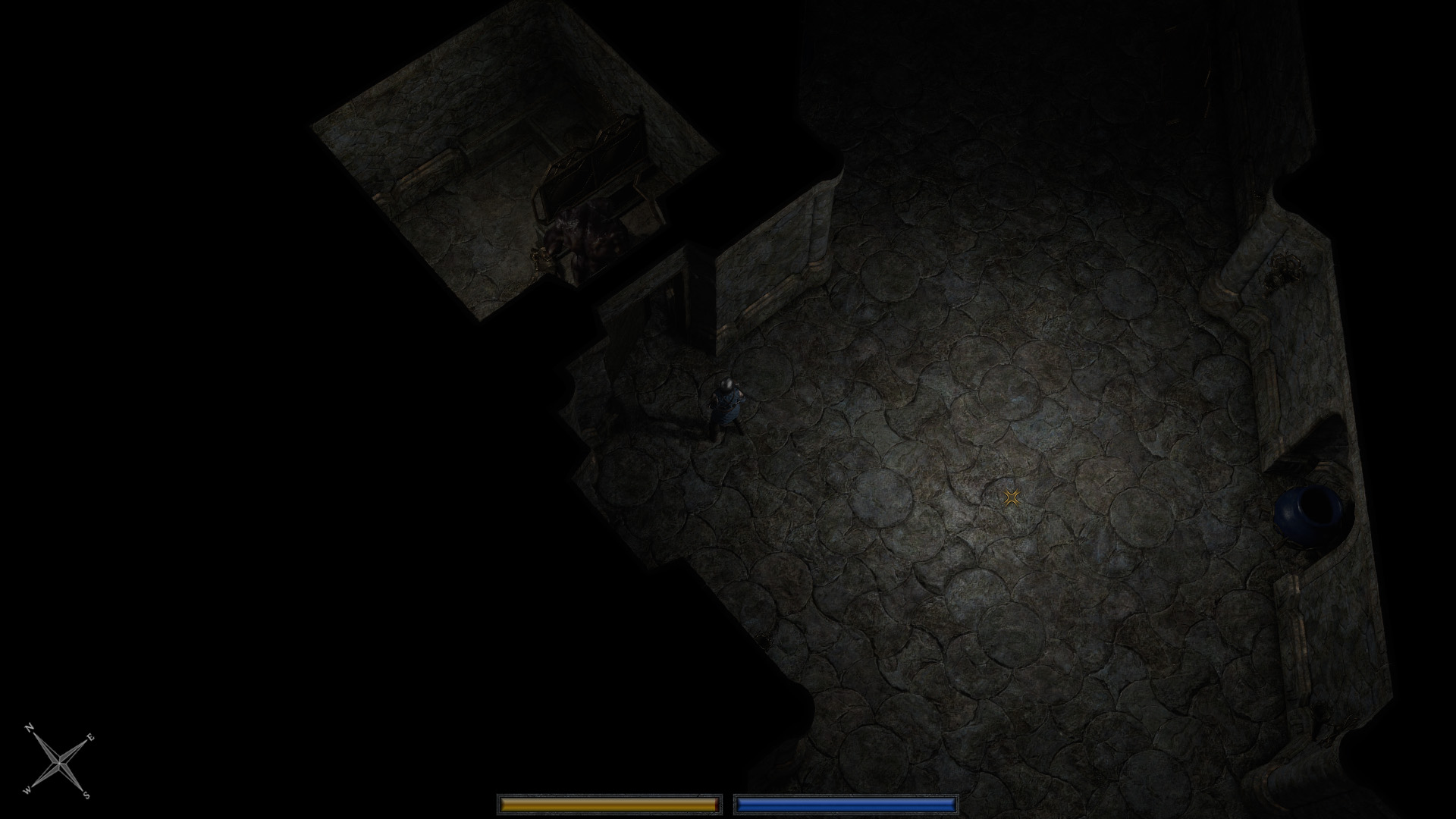 Somehow the skeletton must have lured him in there and he can't get out anymore ... Not that I am ungladful not having to risk my life/savestat ... but ...
its kind of an anticlimax
...